I'm sorry.
This won't be easy to hear.
But if you're a real estate agent, then you've probably already missed out on a lot of potential business.
Here's why:
The average Realtor is 57 years old.
Most have spent a large portion of their career operating in a traditional marketplace. And as such, they are heavily accustomed to employing old-school advertising tactics.
(Billboards, bus benches, cold calls, etc.)
Most homebuyers they market to, however, don't speak this language.
In fact, they consciously ignore it.
The more that real estate agents rely on this type of marketing, then the more they establish a negative reputation among their potential leads.
And a negative reputation is tough to erase.
But the good news?
It can change.
You can capture all of that lost business.
Want to generate more real estate business? Then speak the language of your leads.
Who are buying homes nowadays?
The largest demographic of homebuyers in the United States are Millennials (or "Generation Y").
And they have a median age of just 29 years.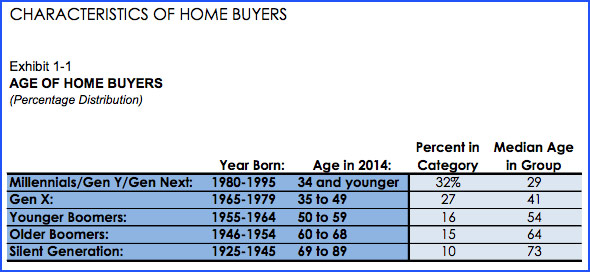 (Source)
They are already the largest living demographic in the country, having surpassed the much-vaunted Baby Boomers this past year.
And they're not done yet.
Millennials will be the dominant age group for decades to come:
(Source)
As Nielsen explains, they "represent a significant opportunity for brands that understand who [they] are, where they live and what they watch and buy."
However, it can be difficult to understand the mindset of a younger generation.
This little tidbit of information might help:
(via Nielsen)
Ah ha!
Social media is the key.
So how come most real estate agents don't utilize social more often in their marketing efforts?
Maybe it's habit.
Maybe they never found a return on their initial efforts.
Who knows.
Either way, it comes down to one question: Do you want to get ahead of your competition?
If the answer is yes, then you need to take social media seriously.
Here are 6 bonafide reasons why.
(Don't worry, we'll go into detail on each one.)
Dominate local
Crazy brand exposure
Earn client trust
Build a peer network
Unforgettable customer service
Establish your expertise
Now let's get started:
1. Establish Yourself as the Top Local Agent
Want to dominate your local area?
Well, you can!
With each social network, real estate agents can tap into a completely different hyper-local audience.
This is powerful.
And the more active you are on each social network – posting content best suited for each one – then the more you can dominate those hyper-local audiences.
Until, one day, you are one of the top online agents in your market.
Like Ryan Fitzgerald.
Proven example:
We introduced Ryan last month, in our article "Why Every Real Estate Agent Needs to Start a Blog."
(You should take a read.)
Here he is:
Ryan is a real estate agent based in Raleigh, North Carolina.
And while he may not have the experience to match his competitors, he is swimming in leads.
Why?
Because he is committed to online marketing.
And social media, in particular, is integral to his success.
This is what he had to say:
"There are two goals I have with social media:
Build Relationships
Build Fans
(Notice I didn't say selling.)
Through social media, I have built relationships with big-time real estate influencers. This has allowed me to grow my exposure 10x faster than I would have by myself. 
These influencers have thousands and thousands of fans.
And they're now exposed to my content.
This is how I've been able to create thousands of shares on some of my articles and generate nearly 20,000 web visitors/month in just one year.
Once you've built the relationships with the influencers, then you are going to build fans along the way.
Some you will develop relationships with.
Others will be out there, and you will never see them.
But they will share your content. And this helps to grow your exposure even more, while sending great signals to Google as well."
And the result?
Home buyers who search "homes for sale in Raleigh, NC" will find his website.
Not his competitors.
This is because Google has recognized that his content is more valuable, thanks to his social media networking.
And with over 90% of homebuyers searching online, this is no small feat.
Now here's another reason to use social media:
2. Increase Exposure for Your Brand
Social media can help agents significantly strengthen their personal brand. 
For a small business, this is huge.
It can be virtually impossible to compete with big brands without a big budget to match. But with social networking, real estate agents can outdo them.
Here's why:
62% of Millennials feel that online content drives their loyalty to a brand (via NewsCred).
And how do they find content?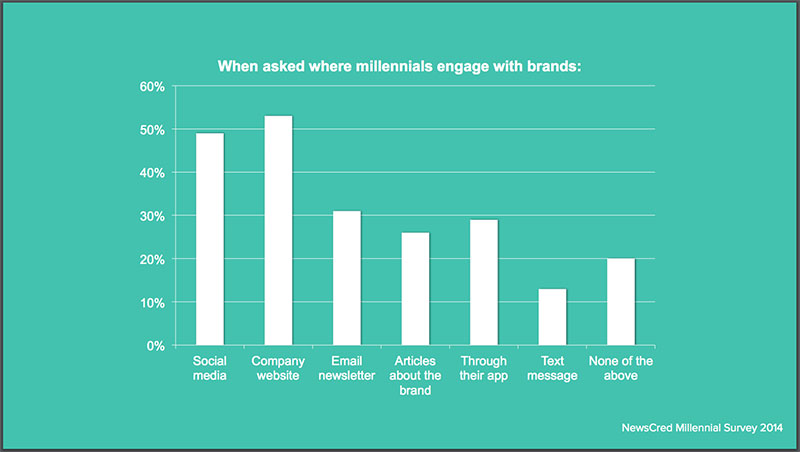 Through social media. 
And the brand's website – which they find through social media. 
One agent in particular knows this fact well…
Proven example:
This is Andrew Fortune: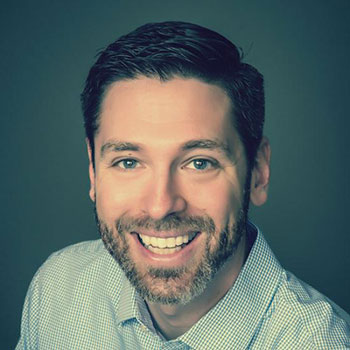 Andrew is a Realtor based in Colorado Springs.
He is a prominent real estate content marketer, who produces fantastic written articles such as:
Here's what he had to say:
"Since I own a fairly new real estate brokerage, brand exposure is very important to me.
I use content marketing to attract local consumers to my website everyday. One of my favorite ways to market is through informational blog posts.
When I put all of the time and effort into making an information post, social media is the best way for me to gain exposure. I post links to my articles in local Facebook groups, Pinterest boards, and many other social channels to get the word out.
If the content was share worthy, it gets passed around all over the internet, increasing my company's brand.
Recently I wrote an article called "What Do You Need To Buy A House?"
It sounds like a boring topic, but my agents were getting asked this by millennials and first-time homebuyers often, so I created the article for them to use as a resource.
I shared it on social media and it got passed all over the place.
I then created a Facebook retargeting ad directed towards anyone who had looked at homes on my website with the passed 3 weeks in Colorado Springs.
There were no pop-up screens or anything to "capture" their info. The purpose was only to boost our local brand as a helpful resource. My agents commented that their buyers had noticed the ads on Facebook and thought they were really cool.
This is one of the best ways to use social media to boost local brand trust."
…Still not convinced that social media won't help?
Here is another reason:
3. Establish Rock Solid Client Loyalty
I don't need to explain the importance of customer loyalty to real estate agents.
Referrals and repeat business are the lifeblood of the industry: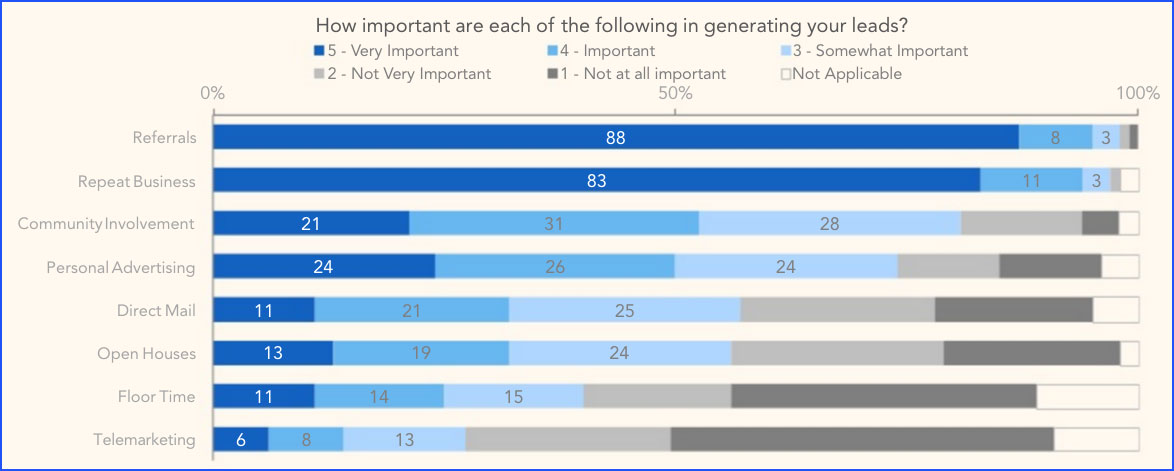 (Source)
And they hinge upon a happy, loyal customer.
One who trusts you.
Without a sense of trust, clients won't vouch for you.
Why would they want to put their reputation on the line for someone they don't believe in?
They won't.
It's as simple as that.
That's why it's essential for real estate agents to do everything they can to make their clients (past, present and potential) feel an honest, genuine connection with them.
And this is where social media comes into play.
Just ask Lee Davenport.
Proven example: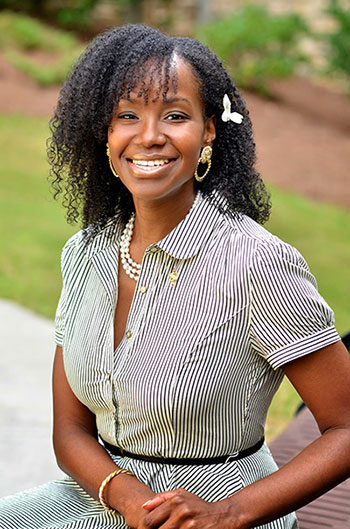 That's Lee.
She's a top Realtor based out of Atlanta.
(You may recognize her from such revolutionary blog articles as, "4 Secrets to Online Leads Becoming Your Buddies.")
In fact, she's been so successful at her job that she now acts as mentor and coach to many other aspiring real estate professionals as well!
And one of the main reasons why she found success in the first place?
Yep, you guessed it.
 
Social media.
Here's what she had to say about it:
"When I first started as a real estate sales agent, I was well… NEW!
Obviously, most rookie agents understand how daunting it is to be just out of school and not have the breadth of experience when competing for listings and even buyers.
Well, I was able to build my credibility in just a month of consistent blogging and social media posts that featured write-ups on the neighborhoods I desired to sell in.
I say it was just a month because I was featured in our local newspaper as a real estate subject matter expert within that time – that was only possible with the speed and influence of social media.
Once I established my trustworthiness as a local real estate resource and expert in such a short period through social media, I began to get at least a lead every week from my social media sites – pow!
From there, I also shared my client reviews and testimonials (I always asked for 5 stars), which supercharged my lead generation further.
If it weren't for the exponential impact of social media, I would probably be going stir-crazy in a boring career staring at the 3 walls of a cubicle."
…Did you catch it?
She mentioned something that's very important to real estate agents.
Client reviews and testimonials.
Through her social outreach efforts, Lee was able to make such strong personal connections with her clients that she generated a plethora of 5-star online reviews.
And this "supercharged" her lead generation.
According to a study conducted by Moz, online reviews impact over two-thirds of consumer decisions.
At the same time, just three negative reviews can lose you almost 60% of potential business!
Yikes.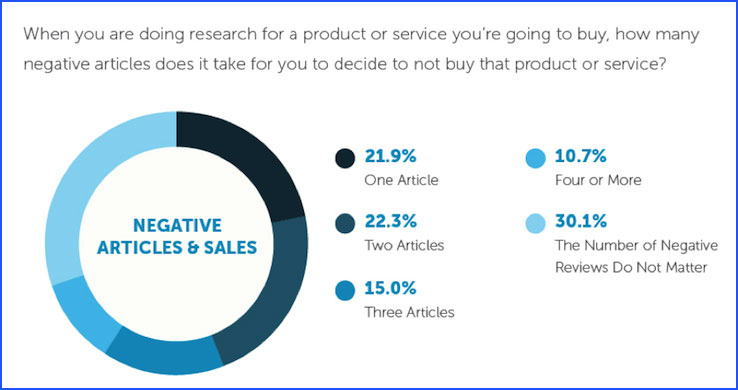 So you need to take online reviews seriously.
And the only way that a client will provide a positive, 5-star review is if they absolutely trust you.
And one of the best ways to establish this is through social media.
Here's another reason to hop on board the social train:
4. Build a More Powerful Business Network
This one should be obvious:
The purpose of social media isn't for realtors to market themselves!
It's to build up a network of friends, family and colleagues, to stay up to date on what they're up to, and to actually talk with them.
Like normal life.
Yet I see far too many real estate agents use social media networks as a giant spam depository.
And then complain there's no ROI!
…It's as if you yelled "open house" at a cocktail party, ran away, and then got upset over not meeting anyone new:
However, if you can leverage the powerful networking capabilities of social media, then you'll find some crazy success.
And if there's anyone in real estate who knows about crazy success, then it's Bill Gassett.
Proven example #1:
This is Bill.
He is a professional real estate agent based in Hopkinton, Massachusetts.
And when it comes to social media, he is king. 
In fact, he recently revealed that seventy-five percent of his leads come from his online social presence.
Talk about crazy!
But he isn't a one-man wrecking ball.
In fact, he is heavily reliant on his network of peers to help him get there.
Here's what he had to say:
"People have asked me how social media has brought me new real estate business leads.
I am sure the answer is not what most people expect.
While I have gotten a few leads directly from social media, it is the intangible part of social media that I know has helped the most.
What I mean by that is this:
Through social media, I have built a number of incredible relationships with people in my field.
These people have supported me by linking to my content which in turn has made my website/blog a real estate powerhouse.
When people search locally for a real estate agent they usually find me.
In other words it is this visibility that makes my phone ring when someone searches for a top local real estate agent.
Without the relationships my blog/website would not be where it is today.
Social media has strengthened my brand awareness and ultimately my position in SERP online."
Words to live by.
But if this isn't enough, then here is another example of why social media needs to be a crucial component of every real estate agent's business strategy.
Proven example #2:
This is Tyler Zey from Easy Agent Pro.
He has been one of our most frequent guest contributors here at RESAAS Blog.
He's written some great articles:
And plenty more.
Here's what he had to say:
"For years, agents have been told to network, network, network with people. They've been told to go to parties. And create influence spheres. And all of that works.
The cool thing about social media is that you now have the opportunity to network with so many more people at the push of a button! You can send Facebook messages directly to past clients, potential clients, and strangers phones in seconds via Facebook Messenger.
My top tip for agents looking to generate leads through social media is to simply talk online. Send 20 direct Facebook messages per day; join active Pinterest group boards; join active Facebook groups. The parties are happening online 24/7 daily.
The trick here is joining the parties that are already going on. So many agents fall into the trap of "Posting To Their OWN Facebook Page."
That's a great 1st step.
But the magic of social media happens when you get social outside of your own page."
Great advice, Tyler!
We all know that real estate agents don't have a lot of time.
And the thought of committing any part of your day to Facebook, Twitter, LinkedIn, Instagram or Pinterest can seem like a waste of time.
I get it.
But that's precisely why you need to change the way you think.
Would you consider a real estate networking event a waste of your time?
Or is it an essential business opportunity?
Now just imagine how you can leverage those networking opportunities all day, every day.
This is the power of social media. 
But here's another benefit:
5. Provide Unforgettable Customer Service
Happy clients are very generous.
One positive experience can make an impression that will last a lifetime.
A negative experience, however, will do serious damage.
In fact, Ovum revealed that more than three-quarters of customers will stop doing business with a brand if they have a bad experience!
At the same time, those customers hold some lofty expectations:
66% of consumers expect a response on social media within an hour
56% of consumers want a response within 30 minutes
Most brands fall woefully short of these benchmarks.
For example:
59% of questions and complaints on Twitter go unanswered
Almost 6 of every 10 questions don't receive a response at all! How can this be acceptable in today's day and age?
It's not.
Social media offers a chance for you to surprise your clients with over-the-top customer service.
An experience they won't shut up about.
But don't take my word.
Take Lori's!
Proven example:
Say hello to Lori Thomas Dickert.
She is a successful social media manager for small businesses and real estate.
And over the years, she has learned a thing or two.
(You can read some of them here: "6 Most Common Social Media Mistakes".)
Here's what she had to say:
"When you provide a service, no matter how small, that service is meant to make someone else's life easier.
Your service is meant to solve a problem for someone else.
At least, that's the goal.
In my experience as a social media manager, the world of social allows me to give my real estate clients the opportunity to showcase their individual expertise and local areas so they can grow their business and show what separates them from their competition.
Content shared across the various social media channels provides a host of resources for me to utilize in content creation for my own clients.
I am able to pull from a wealth of knowledge from the other real estate professionals my clients are connected to!
There is no question or doubt that since social media has been introduced to the world, real estate agent professionals and small businesses alike are reaping benefits that far outweigh any other platform for advertisement and relationship building!"
Hear, hear!
You're entire purpose as a real estate professional is to fulfill your client's wishes and desires.
So if you fail to address their problems, then you've undermined your value.
Social media can help you stay on top.
Simple as that.
Here is another great reason why you should get on board:
6. Make Your Expertise Widely Known
A real estate agent is nothing without experience and expertise.
Just ask new agents.
They will be the first to tell you how notoriously difficult this industry is for young professionals.
According to a member study conducted by NAR (National Association of REALTORS), only 5% indicated that real estate was their first career.
Five percent!
Here are a couple more statistics:
Most realtors have over a decade of experience
40% of a realtor's business come from former clients
A real estate transaction is one of the largest financial decisions of a home buyer or seller's life.
They need someone with experience.
This is why real estate agents need to do all they can to showcase their experience.
And social media can make all the difference.
Proven example:
Let me introduce you to Kyle Hiscock.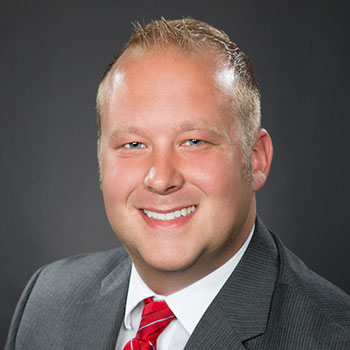 He is one of the best in the business when it comes to showcasing his expertise on social media.
Hands down.
He's based out of Rochester, NY, and does a great job of utilizing the power of content marketing to separate himself from the competition.
It begins with his real estate blog.
He is always lending his advice to readers across a wide variety of topics.
For instance:
Here's what he had to say:
"There is no doubt that social media can be a great way for real estate agents to show potential buyers and sellers that they are an expert in their field.
Of course, it has to be used correctly.
Otherwise it can make agents look unprofessional and flat out silly.
One of the best ways real estate agents can show their expertise through social media is by sharing great real estate information and content.
An agent who consistently shares listing after listing can begin to annoy their friends and followers.
Real estate agents who are consistently sharing helpful real estate information, on the other hand, have a much better chance of impacting potential buyers and sellers.
This is simply because they are providing some value to them.
Another awesome way that a real estate agent can show their expertise is by creating detailed information about their local neighborhoods and communities.
What better way to show potential buyers and sellers that you're the local expert than creating detailed community guides?
For example, working as one of the best Webster NY real estate agents over the past 5 years, I've developed a strong understanding and knowledge of the local community.
Through a local community guide I'm able to show my social media following that when it comes to Webster NY real estate, I'm the go to guy.
Bottom line, when it comes to making an impact and showing that you're an industry expert, you need to provide value to your followers. Providing killer tips for buyers, tips for sellers, mortgage information, and local community information is a great way to show off your expertise.
Sharing new listing after new listing is a great way to embarrass yourself and lose the interest of your followers."
Conclusion
Social media can be an extremely powerful tool for real estate agents.
First off, it can help capture the attention of the largest demographic of homebuyers for decades to come.
But there are several more indisputable reasons as well:
Dominate your local market
Get crazy brand exposure
Earn the trust of your clients
Construct a powerful B2B network
Provide unforgettable customer service
Establish your real estate expertise
By Braden O'Neill